New HQ Project - latest updates!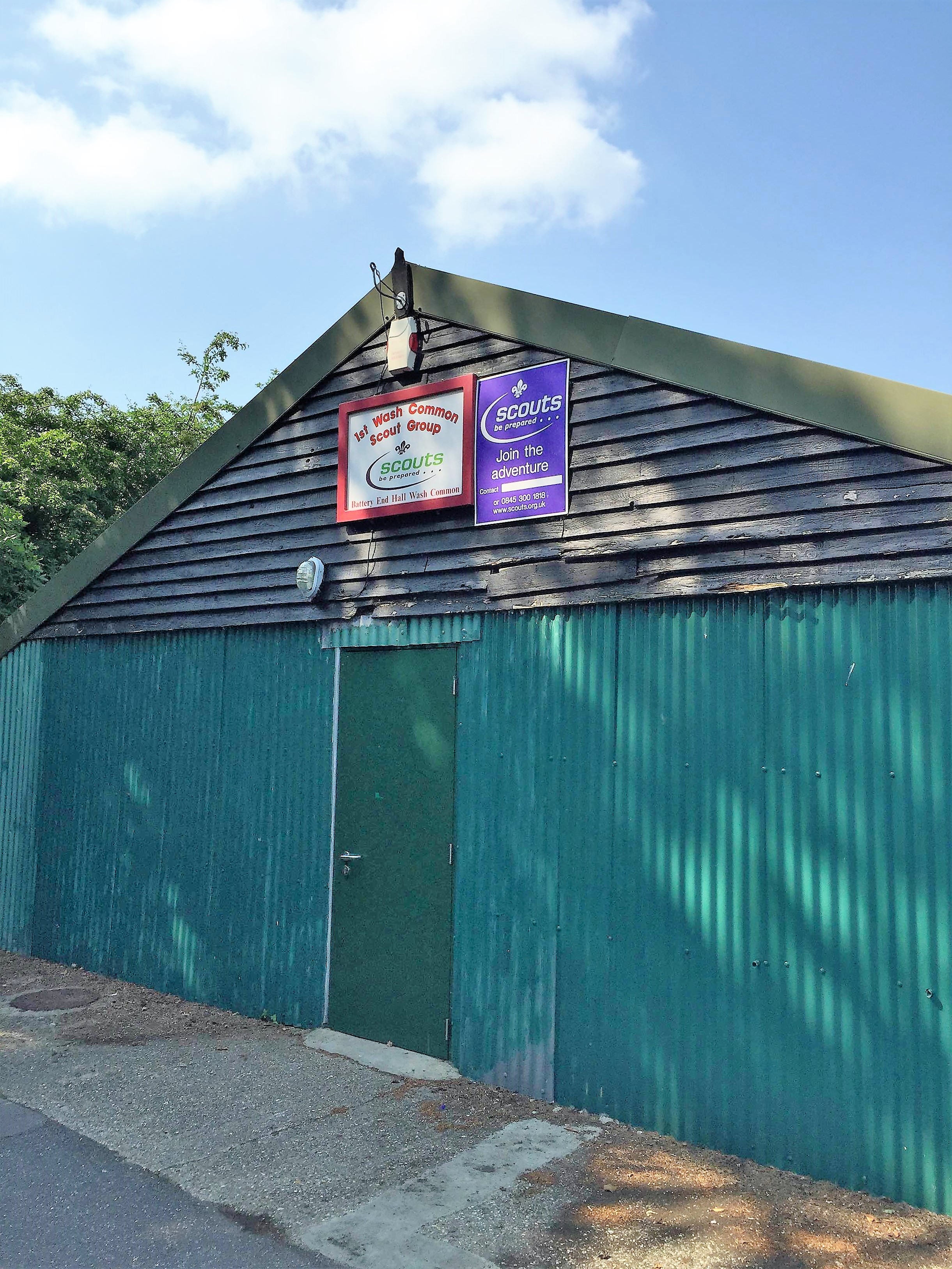 Our Scout hut on Battery End has had a long and varied history - see the History page for more info. It is sadly now on its last legs and we've been told that it needs replacing in the next few years. So in 2015 we embarked on an ambitious project to replace our hut. Discussions on match funding some of our project with Greenham Trust lead them to putting us in touch with Falkland Cricket Club who were also fundraising for their amazing new Pavillion. After a few discussions we agreed to purchase a corner of their site. This helped with their fundraising, and gave us an incredible opportunity. As at March 2021, We have purchased the land and now have full planning permission for a new HQ on the site. Fund raising continues and and we thank everyone who has helped us so far, to continue Scouting in Wash Common for the next 100 years.
We are so excited to have our own woodland and the opportunity this brings.
Along with the new Falkland Cricket Club Pavillion this will make a fantastic local hub for the people of Wash Common and the surrounding area
Here are some images to get you excited!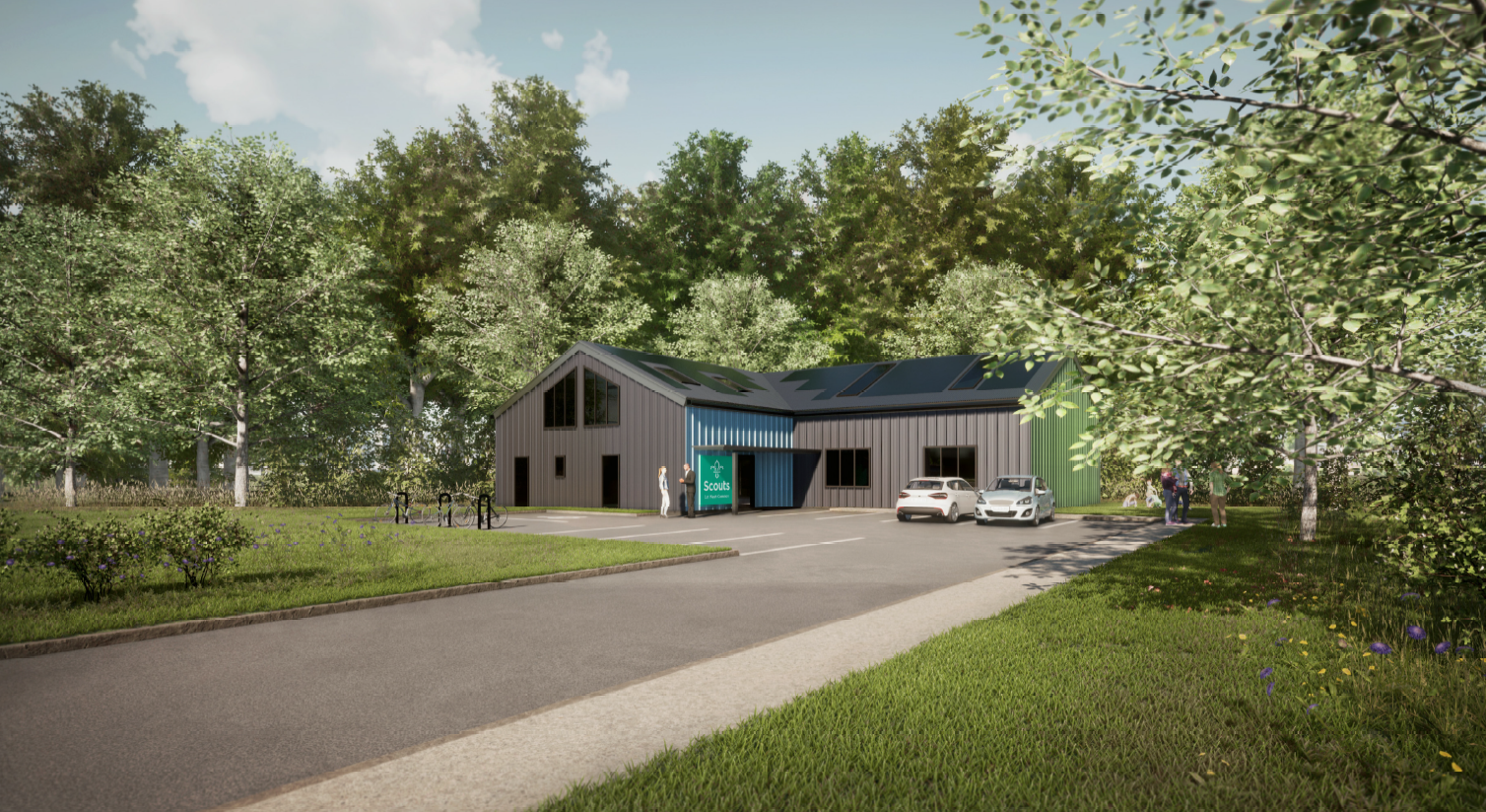 Ariel photo of the site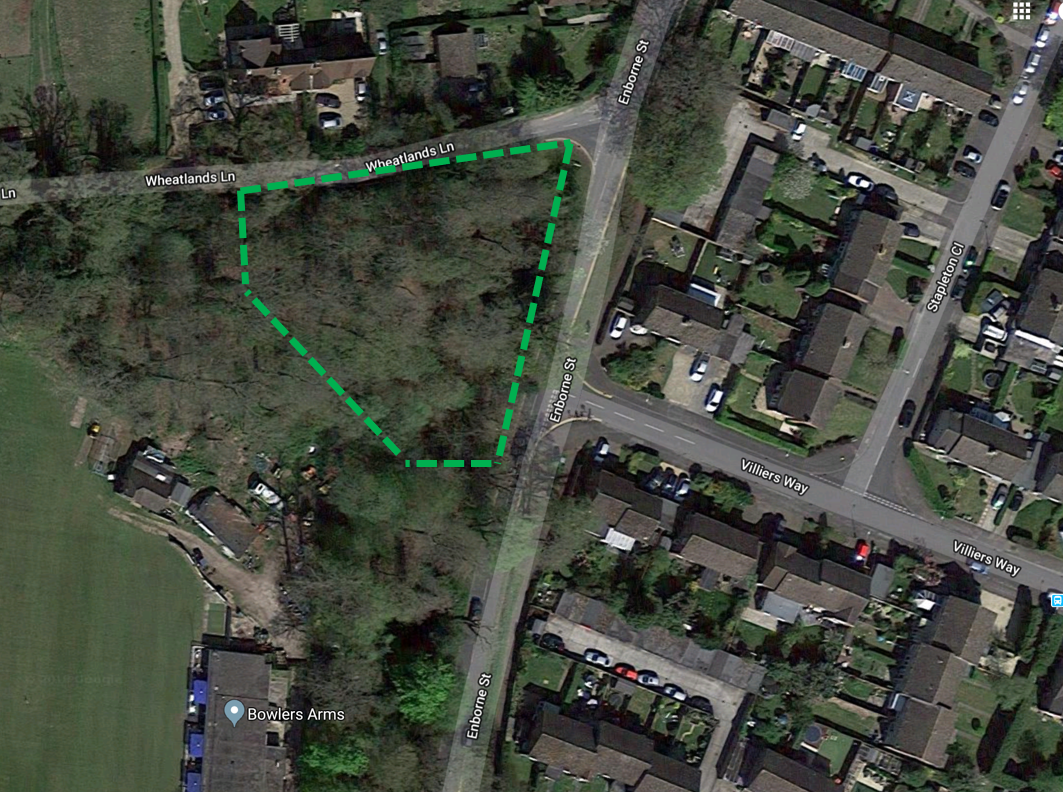 Site plan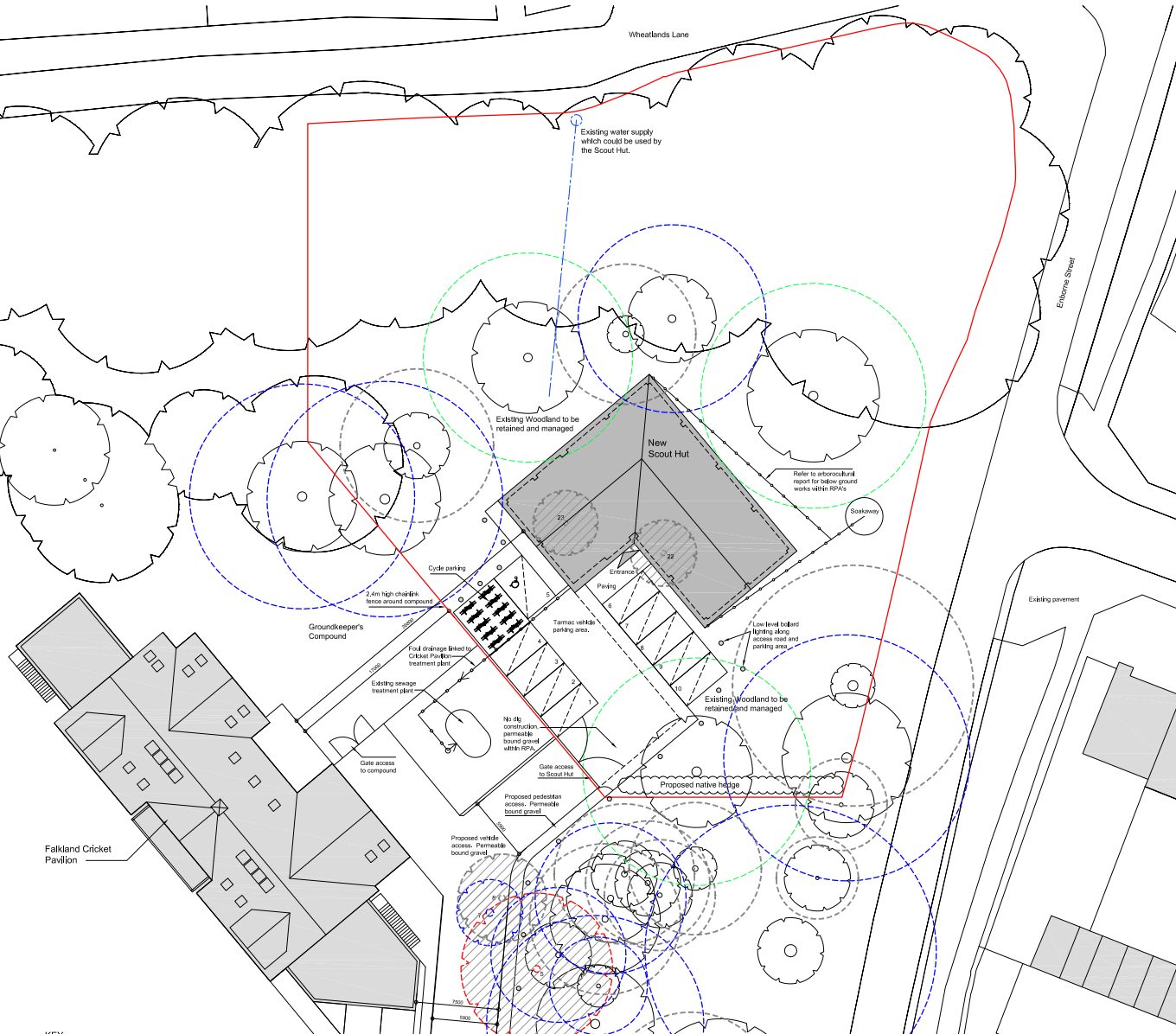 Renders of the front - a welcoming denim blue round the entrance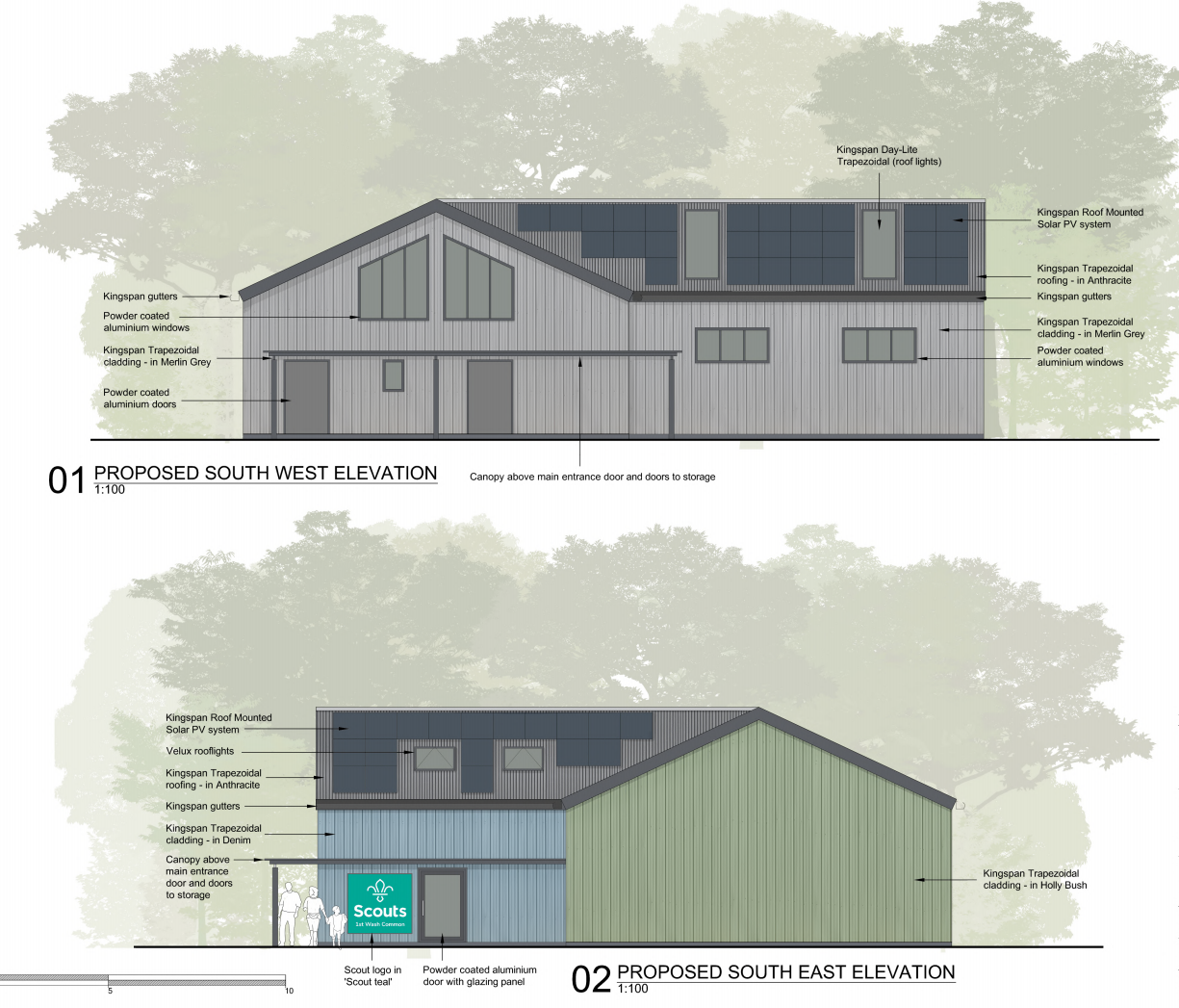 Renders of the back - bottle green on the road facing sides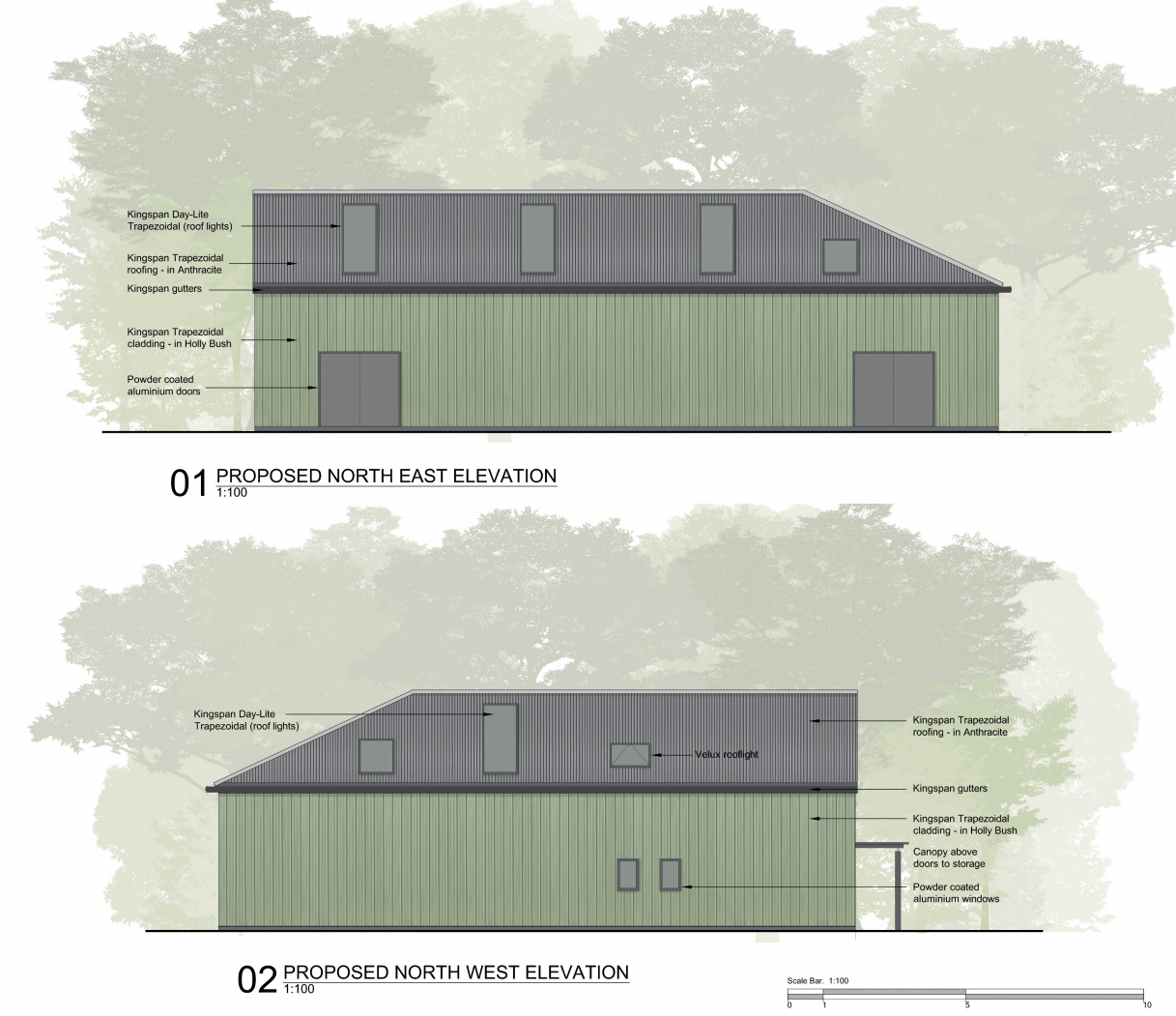 Inside - the hall is 20 meters by 10 meters..ish - nearly twice as long as the main hall space currently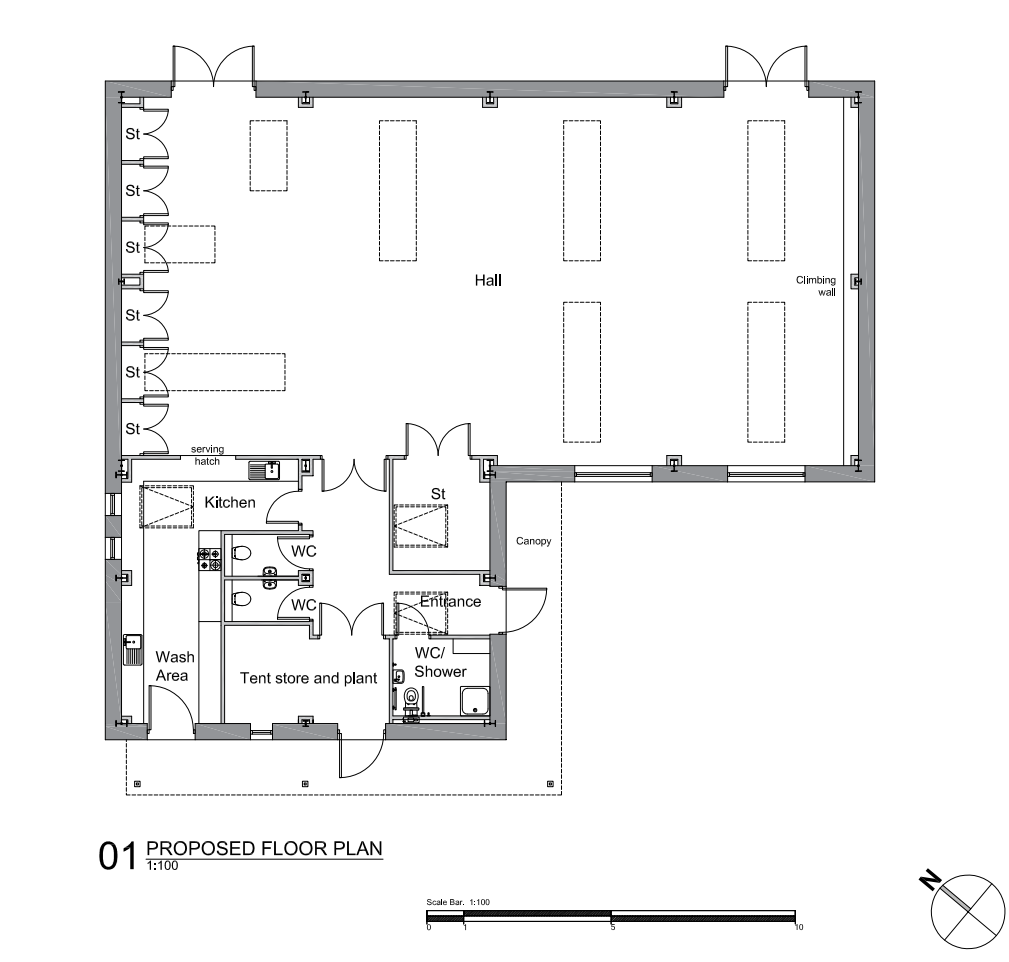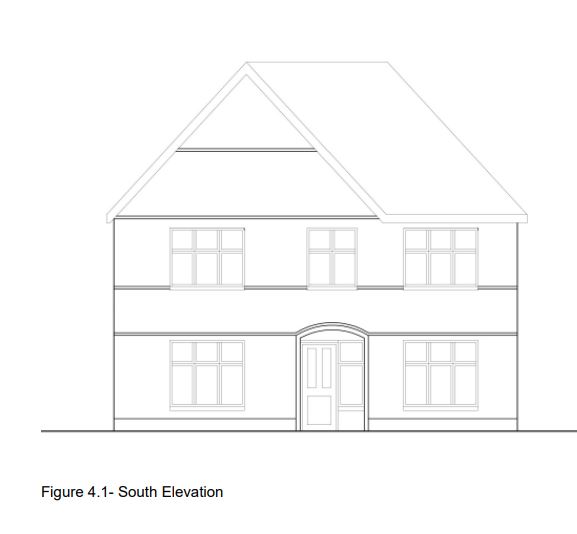 We'd like to thank The Good Exchange, Greenham Trust and Falkland Cricket club for their help and support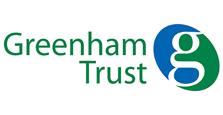 If you have any questions suggestions or comments about our plans then please let us know. Also if you can provide assistance for any part of the project whether building, planning, fundraising etc etc then please let us know CONTACT US
Check back here for more updates, plans and exciting news as the development unfolds!